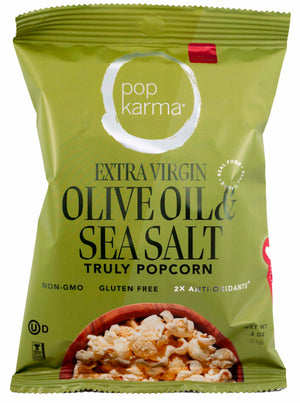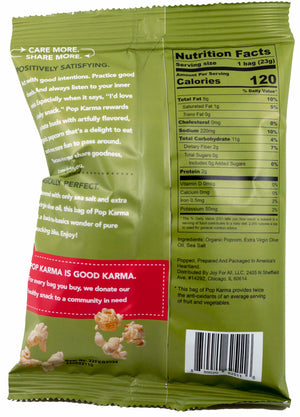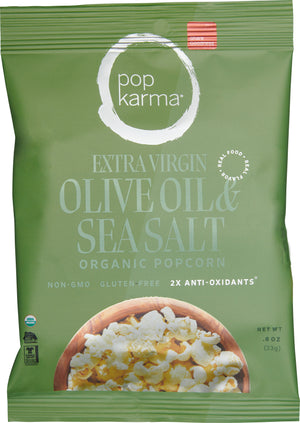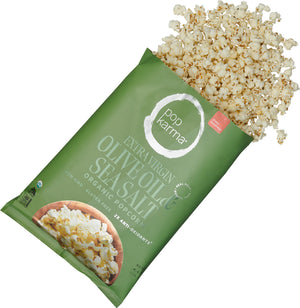 Popcorn
Extra Virgin Olive Oil and Sea Salt Popcorn
Basically perfect.
Flavored with only sea salt and extra virgin olive oil, this bag of Pop Karma is a back-to-basics wonder of pure snacking bliss. 
Our Extra-Virgin Olive Oil and Sea Salt delights your taste buds while nourishing your body. This antioxidant powerhouse delivers a double knockout antioxidant combination of Popcorn AND Extra-Virgin Olive Oil (both are anti-inflammatories). So snack away, Sunshine, you're doing your body good. And pass it around. Because when you share goodness, it comes back to you.
To get the sharing started, each bag you purchase powers a popcorn donation in an underserved community to help reflect your brilliance.
---